About Dale Renton's Writing
In March of 2019, Dale released a "high-octane, highly entertaining sci-fi novel" called DART.
DART has been well received by critics and reviewers alike and made semi-finalist in Publishers Weekly's The BookLife Prize 2019 – selected by PW and BookLife critics as one of the best five novels, SF/Fantasy/Horror in this major contest. You can find a listing of the semi-finalists in all five categories in the 2019 The BookLife Prize here.
~
The 2021 CYGNUS Book Awards for Science Fiction – The Short List – CIBAs 2021
DART has progressed from the CYGNUS Long List to The Short List (down to the last 36 entries in the SF group of categories). This means – another medallion! – and maybe a place in the semi-finals?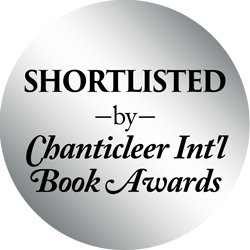 ~
DART made Finalist in the 2019 Wishing Shelf Book Awards (Books for Adults – Fiction).
~
DART received an Honorable Mention award in the 2020 Readers' Favorite Book Awards (Fiction – Action).

~
An earlier cover of DART developed by Vila Design:
~
Dale's debut Epic Fantasy novel Half Moon was first published in 2011 by Winterbourne Australia. A second edition of Half Moon was released on Amazon KDP in 2019, featuring a detailed map and a list of characters (in response to reader feedback). The cover of Half Moon developed by Vila Design: